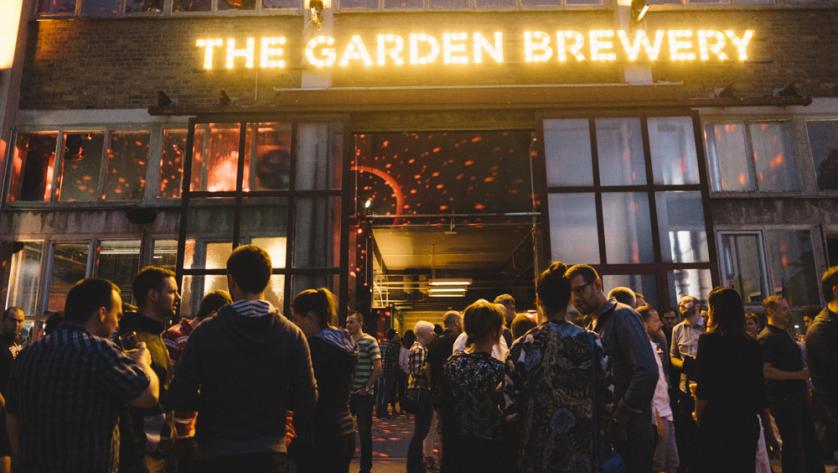 The Garden Brewery Entrance
The Garden Brewery is a craft brewery and a production facility with a twist located on the industrial east of Zagreb, on Žitnjak (location).
The unique and dramatic industrial venue, with a taproom and an outside garden is a great choice for many events, and the brewery is run by the experienced The Garden team, a well known brand with a great musical background.
The Garden Brewery offers a great indoor bar, a large outside yard and the chance to drink The Garden craft beer right from the source while enjoying tasty street food and burgers, as well as specially created food and drink menus and much more. And they are the only brewery with a 2 metre disco ball.
Free parking is available.
Drupal Heart Camp Zagreb attendees get coupons for two beers.